Can't be used in combat.
Can't be used in dungeons.
Can't be used in the World Map. Can't be used in your Terracottage.
Binds on equip.

Move SPD +90%

For scenic flights over explosive caldera, invest in one of these suckers. They're equipped with special non-slip grips to prevent you from becoming human shabu-shabu.
Right-click to ride.
Formula


Components

| | | | |
| --- | --- | --- | --- |
| 0 | | 0 | |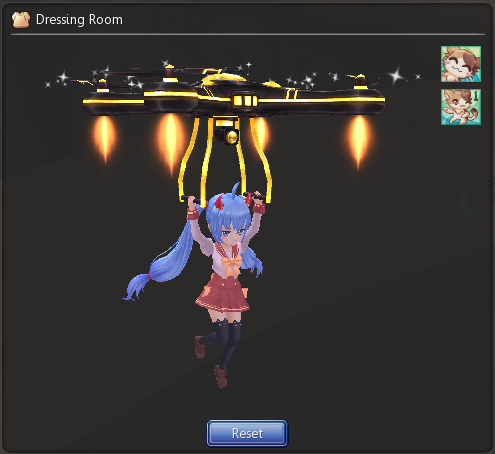 Ad blocker interference detected!
Wikia is a free-to-use site that makes money from advertising. We have a modified experience for viewers using ad blockers

Wikia is not accessible if you've made further modifications. Remove the custom ad blocker rule(s) and the page will load as expected.