Gains random stat upon acquisition.

Silver Cat Ears
Head Costume

Binds on Equip

EXP gained +2%
All Primary Stats +1%


No Enchantments

These cat ears plug in to your nervous system so that when someone scratches them, you can feel exactly the same ecstasy a real cat would.
Formula


Components

| | | | |
| --- | --- | --- | --- |
| 0 | | 0 | |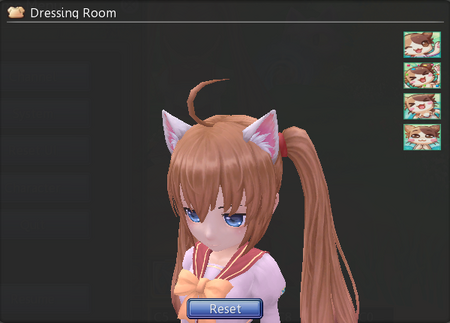 Ad blocker interference detected!
Wikia is a free-to-use site that makes money from advertising. We have a modified experience for viewers using ad blockers

Wikia is not accessible if you've made further modifications. Remove the custom ad blocker rule(s) and the page will load as expected.