Gains random stat upon acquisition.

Dewdrop Cat Ears
Head Costume

Binds on Equip

EXP gained +2%
All Primary Stats +1%


No Enchantments

If the early bird catches the worm, the early cat catches the bird. Get these ears on to be up and at 'em when the dew's still wet on the grass!
Formula


Components

| | | | |
| --- | --- | --- | --- |
| 0 | | 0 | |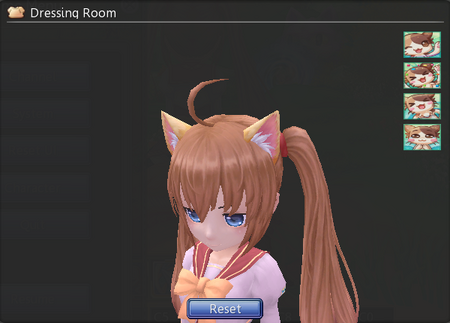 Ad blocker interference detected!
Wikia is a free-to-use site that makes money from advertising. We have a modified experience for viewers using ad blockers

Wikia is not accessible if you've made further modifications. Remove the custom ad blocker rule(s) and the page will load as expected.